COMPASSIONATE HEALTHCARE WHERE IT IS NEEDED MOST
We currently have a tremendous opportunity to save lives and to strengthen the public sector's role in providing high quality pediatric health services where it is needed most in Cambodia.
Chenla Children's Healthcare is a pediatric hospital located inside of Kratie Provincial Hospital, a government-run facility in eastern Cambodia.
Utilizing existing resources including medications, supplies, and staff while building upon these through Chenla's International NGO structure, Chenla provides international-standard medical care to Cambodian children suffering from infectious disease, febrile illness, premature birth, and more.
Strengthening the social contract between the local community and the public healthcare system is central to what we do. All services are free for patients and families who are poor. 
Click here to learn more.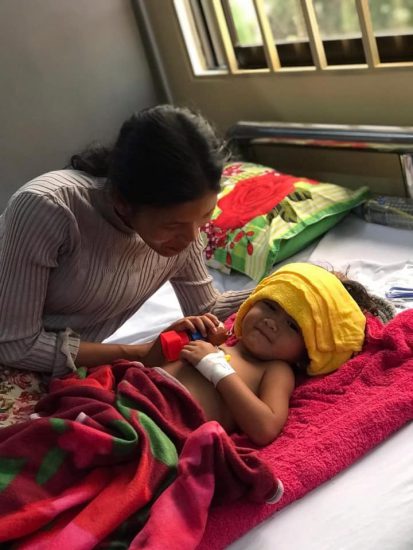 CHENLA CHILDREN'S HEALTHCARE DURING COVID-19 TIMES
Chenla Children's Healthcare has been busy throughout this year both before and after Covid-19 became a pandemic.
Throughout it all, the Chenla team has worked hard to provide compassionate and high quality care where it is needed most in Cambodia.
Our current challenge is ensuring  staffing and equipment during the Covid-19 pandemic times when resources have become even more scarce. Read more
How many Children we Admit each month
» a registered organization with the  Royal Government of Cambodia.
» a registered 501c3 U.S. Charity EIN  #81-0945375.