COMPASSIONATE HEALTHCARE WHERE IT IS NEEDED MOST
We currently have a tremendous opportunity to save lives and to strengthen the public sector's role in providing high quality pediatric health services where it is needed most in Cambodia.
Chenla Children's Healthcare is a pediatric hospital located inside of Kratie Provincial Hospital, a government-run facility in eastern Cambodia.
Utilizing existing resources including medications, supplies, and staff while building upon these through Chenla's International NGO structure, Chenla provides international-standard medical care to Cambodian children suffering from infectious disease, febrile illness, premature birth, and more.
Strengthening the social contract between the local community and the public healthcare system is central to what we do. All services are free for patients and families who are poor. 
Click here to learn more.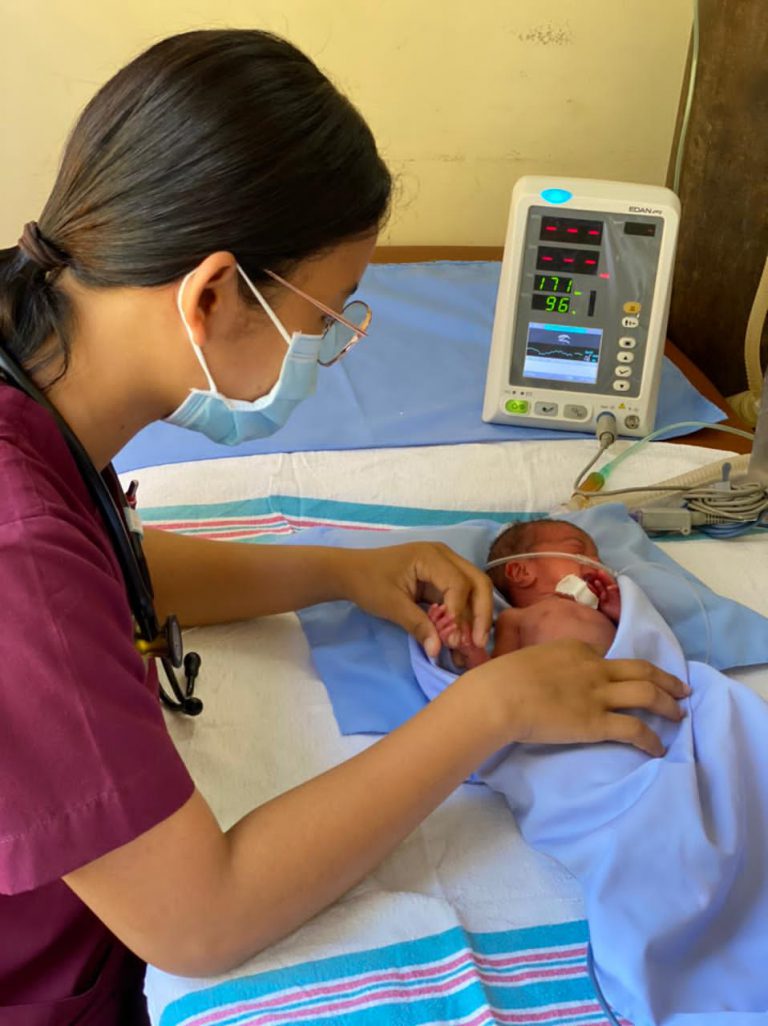 Patient Story - Srey Nich
Srey Nich was born at Kratie Referral Hospital by emergency c-section. Her mother had eclampsia, an incredibly dangerous condition for both mother and baby, and arrived at the hospital in critical condition from her village over 40km away.
The Chenla team was in the operating theater during delivery and provided immediate care to Srey Nich, including neonatal resuscitation, as she could not breath on her own. Tragically, her mother passed away… Continue reading.
How many Children we Admit each month
» a registered organization with the  Royal Government of Cambodia.
» a registered 501c3 U.S. Charity EIN  #81-0945375.