COMPASSIONATE HEALTHCARE WHERE IT IS NEEDED MOST
We have a tremendous opportunity to save lives and to strengthen the public sector's role in providing high quality pediatric health services where it is needed most in Cambodia.
Chenla Children's Healthcare works within the pediatric wards of the Cambodian government referral hospitals in Kratie and Mondulkiri to strengthen the government system's ability to provide compassionate, high-quality care.
We utilize existing government facilities, medication, supplies, and staff to provide international-standard medical care to children suffering from infectious disease, febrile illness, premature birth, and more.
Strengthening the social contract between the local community and the public healthcare system forms the foundation of what we do. We provide all services free of charge for poor patients and their families.
Click here to learn more.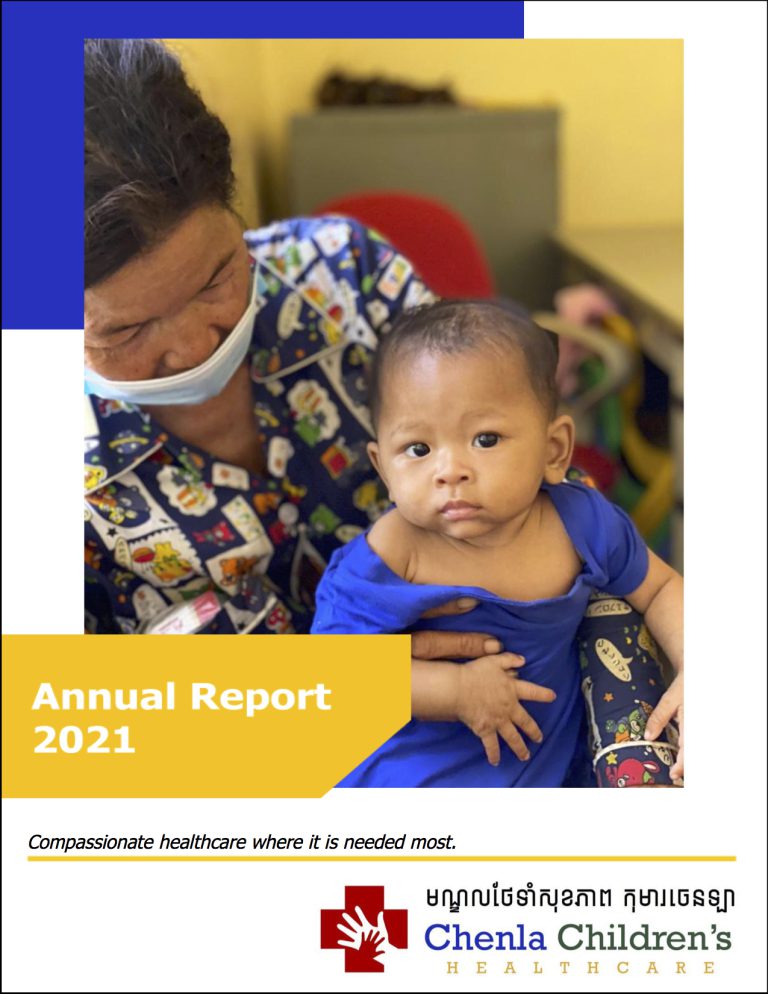 Our 2021 Annual Report is out now!
We are pleased to share our 2021 Annual Report with you. We hope you have a few minutes to review it and see the progress you have helped Chenla Children's Healthcare achieve.
We also want to say a big thank you to all of our incredible supporters who ensured we not only were able to continue to meet the growing needs of our community but also expand to another province.
Our ICU and NICU admission rates continued to climb throughout 2021 as awareness about our facilities and care grew. Many of these patients came from surrounding provinces, a reminder for why our new ward in Mondulkiri is so important. Simply put, the life-saving services we provide were not available in this region before we opened our doors and there continues to be no other comparable services available.
We are hoping to change that as we expand to neighboring provinces whose children we often already see but who have had to make arduous journeys to receive the care they need and deserve.
Read the full report here.
How many children we have provided care for
» a registered organization with the  Royal Government of Cambodia.
» a registered 501c3 U.S. Charity EIN  #81-0945375.